Methoden der Implementierung | Recherche | 2009
People Who Sit In The Disability Seats When I`m Standing On My Crutches
Dieser
Blog
prangert alle U-Bahngäste an, die dem Blogger, der sich auf Krücken fortbewegt, den Platz für behinderte Fahrgäste nicht überlassen. Er fotografiert die "Missetäter" und stellt die Bilder online.
Er selbst schreibt:
"I don`t take pictures of anyone if there`s an open seat within sight — except for a few of those listed under the "Hall of Shame" tag. I also don`t take pictures of elderly people, visibly pregnant women, or anyone who looks like they might have a disability. Of course, it`s important to keep in mind that there`s no way of knowing whether someone has a disability just by looking at them. …"
Diese Bilder erinnern an die Fotoserie von Walker Evans, der die alltäglichen Nutzer der New Yorker U-Bahn fotografierte.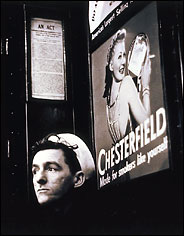 Es ist in diesem Fall unklar, ob die Personen wissen, dass sie von
manoncrutches
gerade fotografiert werden.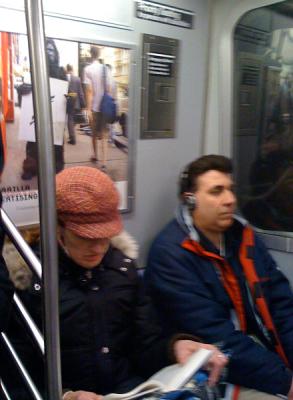 Blog ansehen